Caine Prize recently announced its 2017 Prize shortlist on the website this morning and three Nigerians – Lesley Nneka Arimah, Chikodili Emelumedu, Arinze Ifeakandu, a South African – Magogodi oaMphela Makhene and a Sudanese, Bushra Al-Fadil were on the coveted list.
Lesley Nneka Arimah (Nigeria) for 'Who Will Greet You At Home' published in The New Yorker (USA. 2015). Lesley Nneka Arimah is the author of What It Means When A Man Falls from the Sky, a collection of stories published by Riverhead Books (US) and Tinder Press (UK), 2017. Her work has appeared in The New Yorker, Harper's, Per Contra and other publications. Lesley was shortlisted for the Caine Prize for African Writing in 2016 and was a participant in the Caine Prize 2017 workshop in Tanzania.
Read Lesley's story
Chikodili Emelumadu (Nigeria) for 'Bush Baby' published in African Monsters, edited by Margaret Helgadottir and Jo Thomas (Fox Spirit Books, USA. 2015). Chikodili's work has appeared in One Throne, Omenana, Apex, Eclectica, Luna Station Quarterly and the interactive fiction magazine, Sub-Q. In 2014, Chikodili was nominated for a Shirley Jackson award. Chikodili is working on her novel.
Read Chikodili's story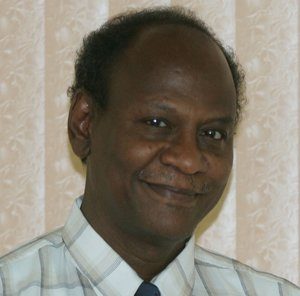 Bushra al-Fadil (Sudan) for 'The Story of the Girl whose Birds Flew Away' translated by Max Shmookler with support from Najlaa Osman Eltom, published in The Book of Khartoum – A City in Short Fiction edited by Raph Cormack & Max Shmookler (Comma Press, UK. 2016). Bushra has published four collections of short stories in Arabic. His most recent collection Above a City's Sky was published in 2012, the same year Bushra won the Altayeb Salih Short Story Award. Bushra holds a PhD in Russian language and literature.
Read Bushra's story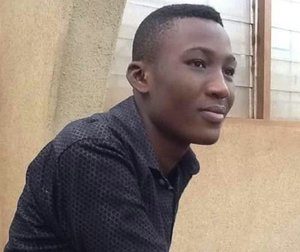 Arinze Ifeakandu (Nigeria) for 'God's Children Are Little Broken Things' published in A Public Space 24 (A Public Space Literary Projects, Inc., USA. 2016). Arinze was the editor of The Muse (No. 24) at the University of Nigeria, Nsukka where he studied English and literature, graduating in 2016. In 2013, Arinze attended the Farafina Trust Creative Writing workshop and was shortlisted for the BN Poetry Prize in 2015. Arinze was a 2015 Emerging Writer fellow of A Public Space magazine, where his short story was published.
Read ARINZE's story
Credit: Matt Obst
Magogodi oaMphela Makhene (South Africa) for 'The Virus' published in The Harvard Review 49 (Houghton Library Harvard University, USA. 2016). Magogodi's work has appeared in Ploughshares and Elie Wiesel's An Ethical Compass, and has been recognised by the NYU Reynolds Program for Social Entrepreneurship, the Elie Wiesel Foundation for Humanity and the Truman Capote Fellowship at the Iowa Writers' Workshop, where she earned her MFA. Magogodi is a recipient of the David Relin Prize for Fiction and is currently working on a collection of interwoven stories exploring the inner lives and loves of ordinary South Africans. She is a proudly Soweto-made soul.
Read Magogodi's story
Congratulations to all the writers!