Africa's Foremost Literary Hub
Why You Should Work with Us
"It was awesome working with The Bagus on our inaugural Grill and Read Readers' Award 2017."
Abigail Anaba
CEO Grill and Read Initiative, Nigeria
"Working with The Bagus NG was interesting, rewarding and sometimes challenging. The services we received were very good and relevant to our needs."
Cynthia Osuchukwu
CEO, Syn City NG
Loyal. Principled. Ethical. Wise. Eloquent. Insightful. Emotional. Compassionate. Brave. Ambitious. Inspiring. Trailblazer. These are only a few of the power words that come to mind describing the honourable and esteemed poetry pu...
Never Play Games with the Devil by Author Tolu' A. Akinyemi is no cliché when it comes to the poems in this book and is definitely much more than a creative book title. One of our favourites from this poignant collection, N...
In continuing our series on groundbreaking authors of African descent on The Bagus NG, today's spotlight is on Botswana's Unity Dow. Unity Dow born in 1959 is a judge, human rights activist, and writer from Botswana. S...
The title of this piece is derived from the devotional Every Day With Jesus (EDWJ) the popular devotional read by most Christians. I am one of them. I start my day with the usual quiet time routine – studying and praying wit...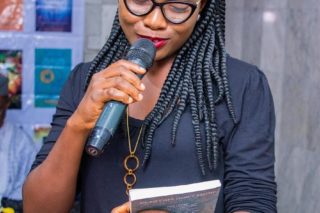 Virtual Book Tours are a great way to create a buzz for a new release or to put life back into an older publication.
We provide a comprehensive service ranging from general advice about the publishing business to detailed editorial input.
Effective author branding is crucial to the development of a writer platform. The author who can tap into what their readers yearn for is the consummate author.