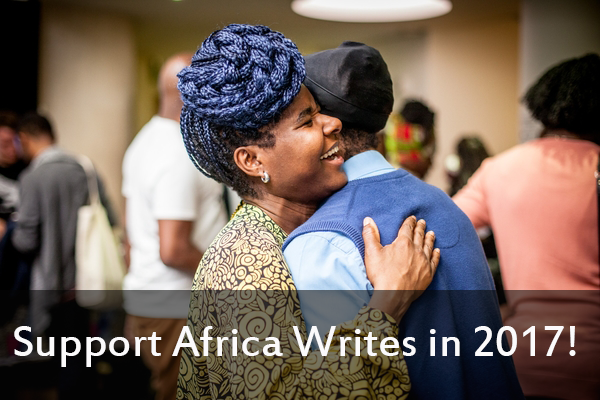 The Africa Writes 2016 just held and going by the discussions and images from the festival and several launches, we could say it was a festival like no other.
So they heard that 'some of us' are keen to support the work of this vital platform for African books and literature in the UK and to ensure the continuation of Africa Writes.
In that order, a crowdfunding campaign has been started and we are APPEALING to you, YES YOU…. to join us/them so that we can run the festival in 2017 and continue to keep the majority of the programme FREE and open to all. 
There are some fantastic offers to reward you for your donations, from t-shirts, to signed books, to an invitation to the opening festival party, to a piece of special creative writing from one of the guest writers. Nice, huh?

No amount is too small. Please donate today and spread the word by sharing this post!

@AfricaWrites @BookWawa @ParresiaPublishers @pamelapower