Everyday just when i think i have seen it all another pops up in my face. African poetry is just seamlessly beautiful. From Mike Alfred's mourning poems to Chirikure's soul-searching lines and the list goes on and on…
ZIMBABWE'S CHIRIKURE CHIRIKURE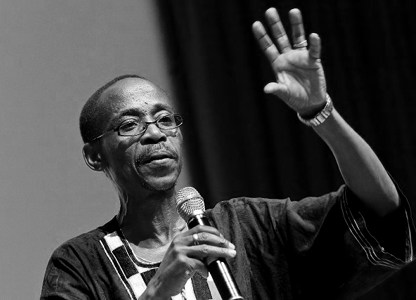 Chirikure Chirikure is a Zimbabwean poet, songwriter, and writer. He is a graduate of the University of Zimbabwe and an Honorary Fellow of University of Iowa, US.
Check out some more about him here and his works here, here, here and here
SOUTH AFRICA'S MIKE ALFRED
Is an accomplished poet, journalist and historian and lives in Johannesburg. His poems have been widely published in  anthologies and literary journals. He has produced five collections of poetry and two books amongst others.
Life in the Suburbs Poems.(1994)
The Shadow Self Poems.(1997)
Johannesburg Portraits Biographical Essays (2003)
Poetic Licence Poems. (2007)
"The Johannesburg Explorer Book" Johannesburg History and Guidebook, [2013]
" Twelve plus One" Transcribed interviews with thirteen Johannesburg poets.[2014]
"Exeunt – A short book of Mourning poems."[2015]
Check out his works here, here and here
ZIMBABWE'S JOHN EPPEL
Born in South Africa and moved Zimbabwe at age four. Has published 13 books (so far), one of which has been translated into French (The giraffe man), created a creative writing course for the University of South Africa and published three 'O'Level and one 'A' Level literature study guides. He was awarded the Ingrid Jonker Prize for his first poetry book, "Spoils of War". His second novel, 'Hatchings' was nominated for the MNet prize in 1993/4.
List of published works as culled from in no particular order;
"Together" (with Julius Chingono), 'amaBooks/UNO Press/UKZN Press.
"Absent: The English Teacher", Jacana.
"White Man Crawling", (2007) 'amaBooks.
"Hatchings" (reprint), Republished by 'amaBooks.
"Songs My Country Taught Me", Weaver Press.
"The Caruso of Collen Bawn and other short writings", 'amaBooks.
"The Holy Innocents", 'amaBooks.
"The Curse of the Ripe Tomato", 'amaBooks.
"Selected poems 1965-1995", Childline.
"Sonata for Matabeleland", Snailpress/Baobab Books.
"The Giraffe Man", Quelliere.
"Hatchings" Carrefour.
"D G G Berry's The Great North Road", Carrefour/Hippogriff (1992)
"Spoils of War", (1989) Carrefour
Culled from Michigan State University Press, Jacana, postcolonialweb and  Indiana State University
Check out his interview with Ambrose Musiyiwa (ambrosemusiyiwa.blogspot.com) here.