The Caine Prize for African Writing is a literature prize awarded to an African writer of a short story published in English. The prize was launched in 2000 to encourage and highlight the richness and diversity of African writing by bringing it to a wider audience internationally. The focus on the short story reflects the contemporary development of the African story-telling tradition. This year 166 short stories from writers representing 23 African countries were received and entered into the 2016 Caine Prize. 
Twelve writers from six African countries will convene at the Chaminuka Lodge near Lusaka for thirteen days (18 March – 29 March 2016) to writ­­e, read and discuss work in progress and to learn from Jamal Mahjoub, the writer also known as Parker Bilal, and Ellah Wakatama Allfrey OBE, Caine Prize Deputy Chairperson, literary critic, editor and broadcaster. Both will act as tutors and animateurs.
This year's participants include the 2015 Caine Prize winner, Namwali Serpell (Zambia), as well as NoViolet Bulawayo (Zimbabwe); Chilufya Chilangwa (Zambia); Tope Folarin (Nigeria); Elnathan John (Nigeria); Billy Kahora (Kenya); Bwanga Kapumpa (Zambia); FT Kola (South Africa); Kafula Mwila (Zambia); Masande Ntshanga (South Africa); Timwa Lipenga (Malawi); and Okwiri Oduor (Kenya). 
Previous winners are Sudan's Leila Aboulela (2000), Nigerian Helon Habila (2001), Kenyan Binyavanga Wainaina (2002), Kenyan Yvonne Owuor (2003), Zimbabwean Brian Chikwava (2004), Nigerian Segun Afolabi (2005), South African Mary Watson (2006), Ugandan Monica Arac de Nyeko (2007), South African Henrietta Rose-Innes (2008), Nigerian EC Osondu (2009), Sierra Leonean Olufemi Terry (2010), Zimbabwean NoViolet Bulawayo (2011), Nigerian Tope Folarin (2013), Kenyan Okwiri Oduor (2014); and Zambian Namwali Serpell (2015). 
The shortlist for the prize will be announced in early May while a winner will be announced on the 4th of July 2016 at a dinner to be held in Oxford.
JUDGES FOR 2016 PRIZE include: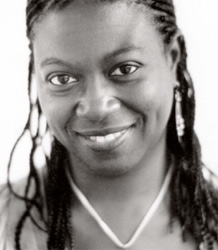 Delia Jarrett-Macauley is a member of the Caine Prize Council and served as a judge in 2007. She is the author of the literary biography The life of Una Marson 1905-1965, and of the Orwell prize-winning novel Moses, Citizen and Me 2005.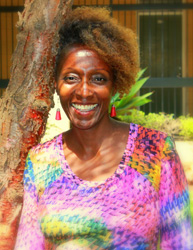 Muthoni has published twenty books for children, two novellas for adults, and several stories published in literary journals and in the anthology, 'Helicopter Beetles,' which is available on Amazon as an e book. She is also a storyteller and has appeared on stage in several countries. Muthoni is a founder member of the writer's collective, Storymoja, which aggressively preaches the gospel of reading for pleasure. Storymoja runs several projects promoting reading among children, including the bi-annual National Read Aloud, which in 2015, broke the world record of people reading from the same text on the same day at the same time; and the Start a Library' initiative. Since its inception in March 2012, Start a Library has installed 66 libraries in primary schools.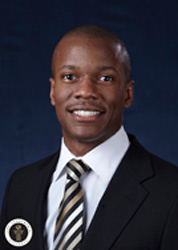 Robert J. Patterson is an associate professor of African American studies and English and director of the African American Studies Program at Georgetown University. He is the author of Exodus Politics: Civil Rights and Leadership in African American Literature and Culture (University of Virginia Press 2013), and co-editor ofThe Psychic Hold of Slavery: Legacies in American Culture (Rutgers University Press 2016).  His work appears in South Atlantic Quarterly, Black Camera, Religion and Literature, The Cambridge Companion to African American Women's Writing, the Journal of Feminist Studies in Religion, and the Cambridge Companion to Civil Rights Literature. He also co-guest-edited a special edition of South Atlantic Quarterly on "Black Literature, Black Leadership." Extending his scholarly interests in the post–civil rights era, black popular culture, and the politics of race and gender, Patterson has begun work on a second book, It's Just Another Sad Love Song: R & B Music and the Politics of Race.
Mary Watson is the author of Moss (2004), The Cutting Room (2013) and several short stories in anthologies. She won the Caine Prize in 2006. A lapsed academic, Mary did an MA in Creative Writing under the mentorship of André Brink, before completing a doctorate in Film Studies. Born in Cape Town, she currently lives in Ireland. She was a finalist for the Rolex Mentor/Protégé Initiative in 2012, and in 2014 she was included in the Hay Festival's Africa39 list of promising writers under forty.