Masobe Books has announced the signing of three writers to the publishing firm.
Their forthcoming books comprise literary fiction, genre fiction, speculative fiction, and young adult fiction and will be published between Q2 and Q4, 2021.
The writers are:
– Miracle Emeka-Nkwor:
Miracle debuts with the highly anticipated young adult novel, 'What Happened to Janet Uzor'.
Miracle is a graduate of Biochemistry from the University of Nigeria, Nsukka and has always likened herself to an overflowing drum of creativity. When she isn't sketching designs, drafting patterns and bent over a sewing machine, her nose is buried in the pages of a good book.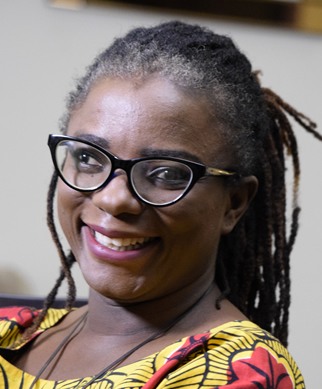 – Ayodele Olofintuade:
Ayodele will take readers on an intense and historical journey in her new work of speculative/historical fiction, the 'Swallow' trilogy.
Olofintuade is a full-time writer whose works are focused primarily on African feminism, Yoruba spirituality and the LGBTQ community. Her first book was shortlisted for the Nigeria Prize for Literature in 2011 and she has had her work published in numerous magazines and journals around the world.
– Uchechukwu Peter Umezurike:
The award-winning novelist for children fiction and short fiction makes a grand re-entrance into the literary scene with his new work of children fiction, 'Wish Maker'.
Uchechukwu Peter Umezurike is a PhD Candidate and Vanier Scholar in the English and Film Studies department of the University of Alberta, Canada. An alumnus of the International Writers' Program (USA), he has been a resident writer in India, Switzerland, and Italy. Umezurike has won national and international awards for his poetry and prose; some of his recent awards include James Patrick Folinsbee Memorial Scholarship in Creative Writing (2020) and the Norma Epstein Foundation Award for Creative Writing (2019).
Congratulations to the signed writers!