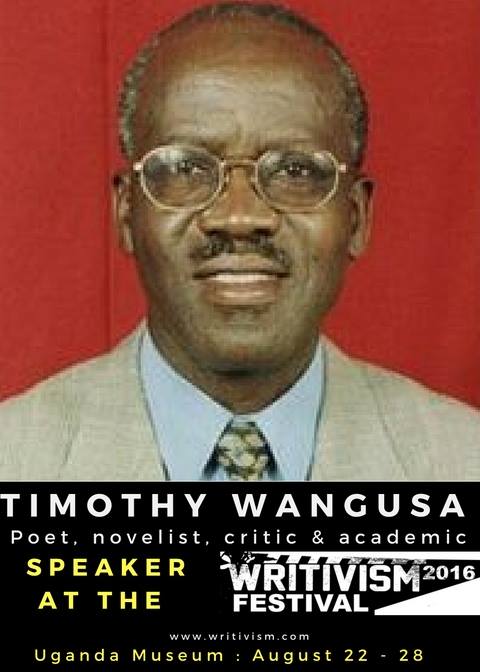 Timothy Wangusa, PhD, is a former Professor of Literature at Makerere University, and has
subsequently served as Vice-Chancellor of Kumi University in eastern Uganda and Research
Professor at Uganda Christian University. His writing career spans more than four decades,
during which he has authored well received works of both fiction and poetry. His forthcoming titles include: I Love You, You Beast: Reflections on Faith and Literature; a parallel edition of Bilomelele bye Lukingi Masaaba (in LuMasaaba)/Poems of Mount Elgon; and Lost in Wonder (a Memoir).
Interact with @TimothyWangusa at the @Writivism Festival