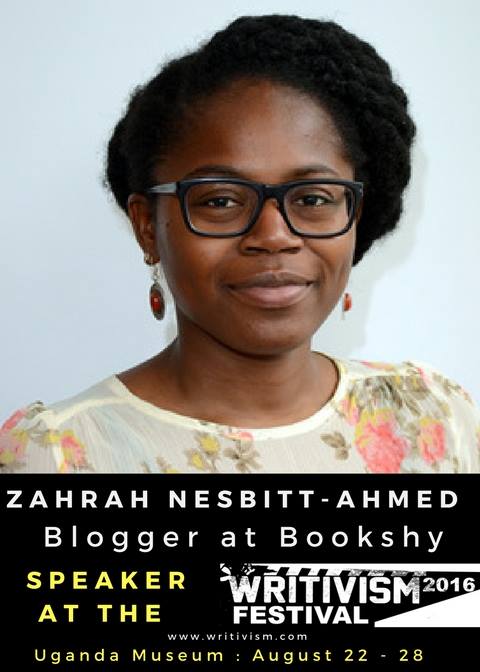 When I decided to start Bagus Mutendi, after looking over a couple of sites like my madams in the game @brittlepaper, hers was the next stop for me on those nights I sought inspiration to go on doing this (yes Bagus Mutendi experienced "bloggerblock" every now and then).
Zahrah Nesbitt-Ahmed is the founder of the literary blog @bookshybooks which celebrates, recognises and promotes contemporary African literature. I hope to occupy this position by 2017, @Writivism, yes? Lol.
She will be at the @Writivism festival.
@bookshybooks Much love