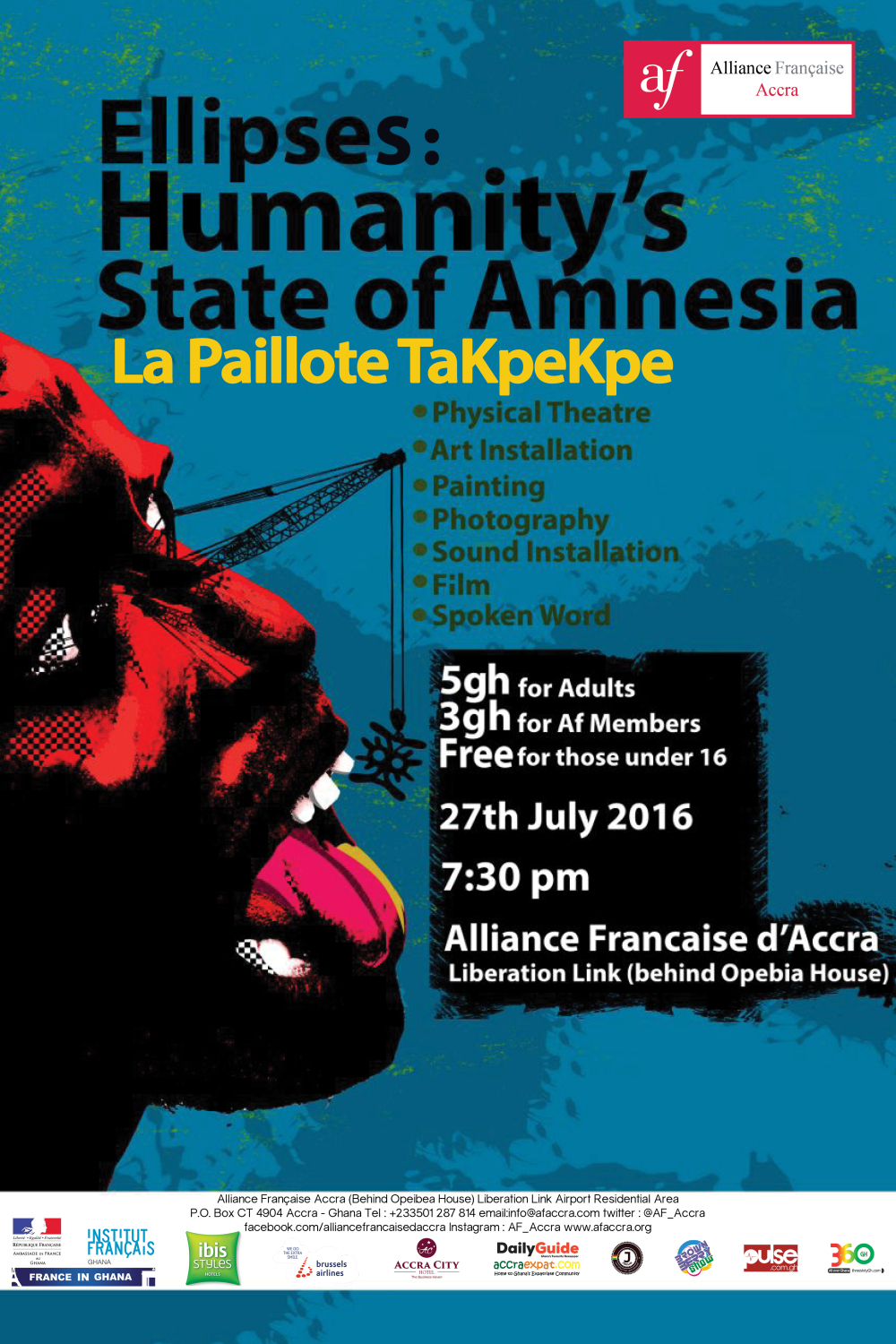 It will be a step ahead on the Ghanaian theatrical stage tomorrow, July 27, 2016 at 7:30pm at Alliance Francaise Accra.
"Ellipses: Humanity's State of Amnesia" is an art project mainly based on physical theater, a totally new drama type in Ghana. This project aims at bridging the gap between the histories of humanity and its current situation.
Come one, come all!!!