The Bagus NG 
Everything LITerary…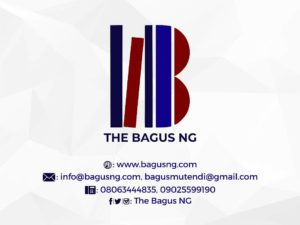 The Bagus NG is a literary platform dedicated to promoting African literature and the arts and in the process bring needed awareness to the work African authors and artists. The Bagus NG is not your typical literary blog as we seek to bring colourful fun to the world of literature while keeping it literary-based and entertaining at the same time. 
Our ultimate aim is to get people to read more, writers to write more while getting rewarded for their writing and publishers to recognise these voices and get them to be heard around the world.
The Bagus NG initially started with its chief curator, Ijeoma Ucheibe but has been joined by Chidimma Onwukwe, Funmilola Ogunseye and contributors like Agbonmire Ifeh and Harold Benson.
The Bagus NG also doubles as the publicist for the award-winning Classic FM 97.3 #BookOnReview show with Benjamin Okoh which airs at 9pm every Saturday.
Do subscribe to the blog, will you?
We can be reached 24hours via email – info@bagusng.com, thebagusng@gmail.com. You can also send us a message – 09025599190.
Facebook – The Bagus NG
Twitter – TheBagusNG
Instagram – thebagusng
Thank you!