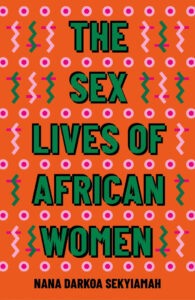 For a long time, Sex conversations, especially in the African society has been considered taboo and spoken with hush tones, if spoken at all so this collection of honest experiences of different African women from all over the world is a breath of fresh air.
This book is divided into three different parts — Self Discovery, Freedom and Healing with each woman telling her story as it is. Each story is authentic, raw and told with all their flaws. There is no holding back from any of these ladies. Many of them are defining who they are and not allowing societal boundaries hold them back. They tell the stories of the discovery of their sexual fantasies and the kind of relationships they want.
The representation in this book is everything. There are women who identify as queer in many ways and cuts across different genders as well as cultures, religions, sexualities and even generations. One thing every African woman who reads this book will feel is seen.
There are various issues apart from sexual desires brought to life that gives even more depth to the stories. There are tales of trauma and abuse, feminism, patriarchy, female genital mutilation, consent, sex work, abortion and many more. This book really opens one's eyes to see the vastness or the world and the fact that many people are going through a lot of things.
While some women in this book have the freedom they've always wanted to and are living the best of their lives, some others are struggling and some on the path to healing.
This book is a liberating, learning and unlearning process for many readers as it takes one on a journey and might also be a light to one's path when it comes to sexual health and journey.
Should You Read?
Yes, this is a perfect book. All the stories in this book are valid and this is an important collection in this age and time.