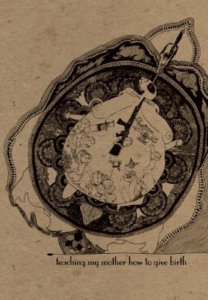 "I am the sin of memory and the absence of memory."
This book is a collection of poems that are beautiful, almost flowery but straight to the point. The poems Warsan Shire has put in this book feel so personal yet broad. Each poem is intimate and definitely will speak to different readers in different ways.
Warsan Shire explores feminism and the unconventional womanhood, mother-daughter dynamics, love, family, war, immigration, sexual assault, lesbianism, death, purity culture and trauma amongst many other themes.
Relationships in many forms; sexual, familial and friendships are explored in this book. Warsan Shire shows that the women in this book seek love and affection but they get the opposite while the women who chose to live their lives on their own terms are frowned at. "Some nights I hear her in her room screaming. We play Surah Al-Baqarah to drown her out. Anything that leaves her mouth sounds like sex. Our mother has banned her from saying God's name."
The last poem which brings closure to this book practically screams at you to be still and yet it is so visceral and strange. Warsan Shire leaves women and girls with a powerful advice.
Should You Read?
Yes!