Canongate is set to publish A Spell of Good Things, the latest novel by Ayọ̀bámi Adébáyọ̀.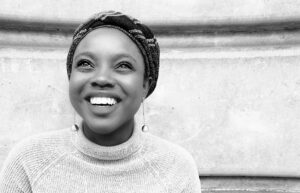 A Spell of Good Things follows the lives of Eniola, Wuraola and their relatives, tracing the entwined fates of two families in a Nigerian city: one with all the fortune in the world, and one that cannot catch a break.
Adébáyọ̀, in a statement to The Bookseller, said: "I began thinking about this novel in 2013 after a detour compelled me to realise what remained invisible to me in a town I had long called home. While it has taken a few years to write a novel I hope illuminates the tangled longings of its characters, I'm excited to share it with readers next year. It's such a delight to work with Ellah and the lovely team at Canongate again. I continue to be pleased by the care and enthusiasm with which they published Stay with Me."
Ellah Wakatama, editor-at-large at Canongate, acquired world rights, excluding North America and Nigeria. Knopf will publish in the US alongside Canongate in June 2022, with German rights also already sold to Piper.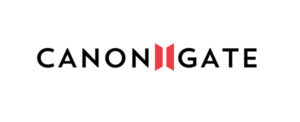 Wakatama said, "It is such a joy to be publishing her second book, A Spell of Good Things, a novel about family secrets and bonds, thwarted hope, and the brutal realities of life in a society rife with inequality that will resonate with a wide range of readers. It's a book that more than fulfils that early promise and establishes Adébáyọ̀ as a writer who can confidently claim a place as a rising global literary star."
Ayọ̀bámi is the author of Stay With Me, which was shortlisted for the Kwani? Manuscript Project as a work in progress in 2013. After it was published in 2017, it was shortlisted for the Baileys Prize for Women's Fiction, the Wellcome Book Prize and the 9mobile Prize for Literature. It was also longlisted for the International Dylan Thomas Prize. Stay With Me was named a Notable Book of the Year by The New York Times and a Best Book of the Year by The Guardian, The Economist, The Wall Street Journal and many other publications. Ayọ̀bámi was born in Lagos, Nigeria.
Follow us on Instagram for the book cover reveal.