It's that time of the year again when we reflect and take stock. And in that spirit, we have listed 33 books that have kept us company through the year at The Bagus NG. This is a list of 33 books that we think you should read!
Click on the titles to watch The Bagus NG Pidgin Reviews.  Subscribe to our Youtube channel to stay updated on the our latest reviews and recommendations. Enjoy!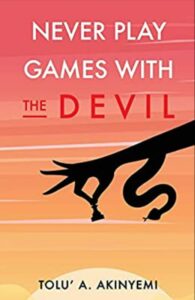 Never Play Games with the Devil by Tolu A. Akinyemi
Never Play Games with the Devil is a didactic collection of poems on pertinent life issues. These poems draw their appeal from the poet's ability to sustain a figment of thought through the entire span of each poem.
The Potter's Wheel by Chukwuemeka Ike
In this novel, Obuechina, the only brother of six older sisters, prize pupil in the village school, apple of his doting mother's eye, is eight years old and hopelessly spoiled. In a vain attempt to salvage his character, his father decides he must be sent away as a servant to a schoolmaster with a dragon of a wife. Obu goes – and comes back very different
The Pressure Cooker by Nkiru Olumide-Ojo
"Don't you know you are a girl?" Nkiru Olumide-Ojo sets out, in this book, to respond to that question, and in the process, subvert its hidden "restraining" intent. The PressureCooker offers advice to women in the workplace. Advice that comes from Ms Olumide-Ojo's lived experience – of motherhood, workplace politics, and climbing up that corporate ladder.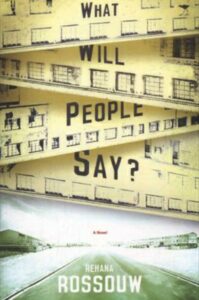 What Will People Say? by Rehana Rossouw
In What Will People Say?, a rich variety of township characters come to life in vivid language as they eke out their lives in the shadows of gray concrete blocks of flats. It is the story of the Fourie family, residents of Hanover Park in the Cape Flats during the height of the struggle era. Which members of the Fourie family will thrive, which ones will not survive? The novel features vivid and gritty descriptions of the difficult issues faced by those living in this marginalized and disadvantaged community.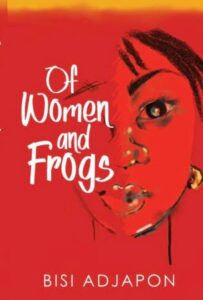 Of Women and Frogs by Bisi Adjapon
A precocious girl, whose sexual curiosity brings unexpected heartbreak, wishes frogs will turn her into a man. Will she ever find a way to love herself again and become the extraordinary woman she hoped to be?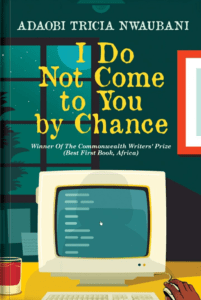 I Do Not Come To You By Chance by Adaobi Tricia Nwaubani
For much of his young life, Kingsley believed that education was everything, that through wisdom, all things were possible. But when a tragedy befalls his family, Kingsley learns the hardest lesson of all: education may be the language of success in his country, but it is money that does the talking. In desperation he turns to his uncle who is rumoured to run a successful empire of email scams. But he can help. It is up to Kingsley now, to reconcile his passion for knowledge with his hunger for money. But can he do it without being drawn into this outlandish milieu?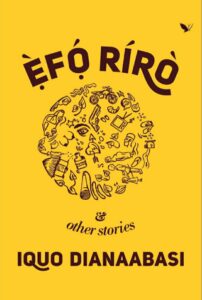 Efo Riro by Iquo Dianabasi
This collection is set primarily within Nigeria, and the stories here cover varied social themes including spousal abuse, religious dogma, love, bravery, betrayal and vengeance. It speaks of the untamed resilience of the everyday Nigerian who is faced with the vicissitudes of life.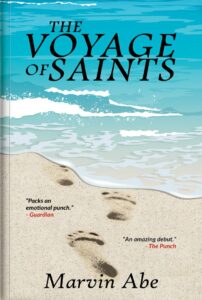 The Voyage of Saints by Marvin Abe
Michael Ajose was convinced by an unforgettable dream that his life's course could only be charted by a mysterious woman's love. So, he decided to find her, and marry her.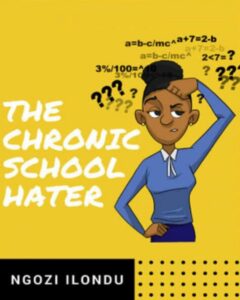 The Chronic School Hater by Ngozi Ilondu
If you have ever been disgruntled about school, you will enjoy this hilarious but practical book on redefining learning. The Chronic school hater is a book that helps teens find learning's happy place for themselves instead of waiting for educational reforms.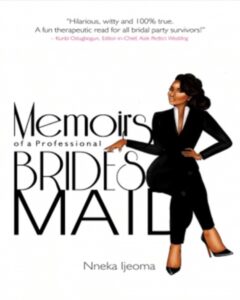 Memoirs of a Professional Bridesmaid by Nneka Ijeoma
Memoirs of a Professional Bridesmaid is Nneka's unique and witty way of talking about all that goes on behind the scenes at a typical modern wedding. Nneka does a splendid job of introducing you to characters, who are inspired by her real-life friends, who she has been a bridesmaid for over the years, and this makes the characters instantly relatable.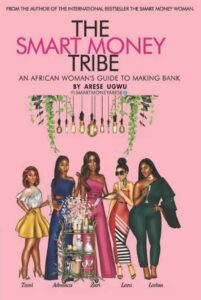 The Smart Money Tribe by Arese Ugwu
Money, love, friendship, investment portfolios-The Smart Money Tribe is back! Zuri, Tami, Lara, Adesuwa, and Ladun are faced with new challenges in this season of their lives. We see how effective the collaborative power of women can be in building wealth. Is your Friendship Circle your Money Circle?
The Book of April by Yenie Emanuel 
April Anjou was born into a wealthy Lagos Island family but soon after her birth, her parents' marriage broke down, forcing her into a life of struggle, hardship, and trials. April shares her experiences in a frank and touching way, offering hope and inspiration to everyone that with hard work, determination and a strong sense of values, every wintery season breaks forth into spring.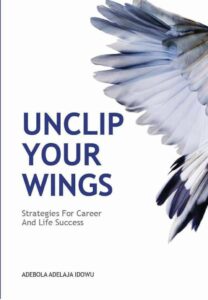 Unclip Your Wings by Adebola Idowu
Unclip Your Wings by is a comprehensive and insightful self help book containing guidelines about discovering and building one's self and  how to succeed to the peak  in your chosen career. 
Cutting Ties by Abbey Razak
Abbey Razak shares her harrowing tales of years of marital abuse in Cutting Ties. She details her experience with her toxic marriage with a religious fanatic, a meddling mother in law, dealing with depression but finally rising above it all to begin on the path to a new life with her children and with hope that the future will only get better.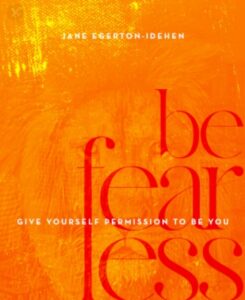 Be Fearless by Jane Egerton-Idehen
In Be Fearless: Give Yourself Permission to Be You, Jane Egerton-Idehen draws from her more than 15 years of experience as a telecommunication executive in West Africa to help women build lasting careers, especially in the male-dominated STEM industries. 
Piece and Pieces by Paul Ugbede
A young lady's illness and death is attributed to diabolism as her family ignores medical diagnosis… A youth corper posted to a rural community adapts to his environment by resorting to his basest instincts. This collection of short stories gives a stark narration of forgotten parts of modern society and speaks to the oratory nature of how Nigerian stories are told.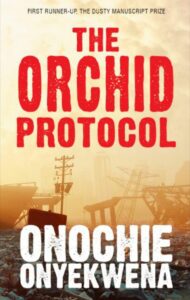 The Orchid Protocol by Onochie Onyekwena
Face-paced and seamlessly written, Onyekwena's debut takes bold steps into the widely uncharted world of organised crime in Lagos.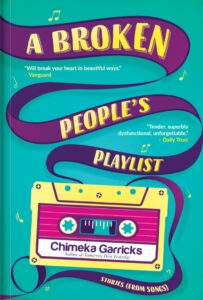 A Broken People's Playlist by Chimeka Garrick 
A Broken People's Playlist is a collection of short stories with underlying themes so beautifully woven that each story flows into the other seamlessly. It is a mosaic of stories about living, loving and hurting through very familiar sounds, in very familiar ways and finding healing in the most unlikely places.
No Be From Hia by Natasha Banda
A homecoming tale of a family brought together by migration and torn apart by tragedy and secrets. In a search for identity, love and acceptance two ordinary girls travel from London to Lusaka to Lagos in order to save their family and discover their destiny.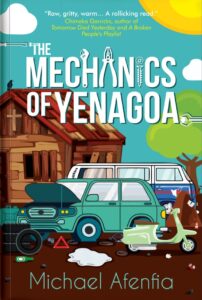 Mechanics of Yenagoa by Michael Afenfia
Ebinimi, star mechanic of Kalakala Street, is a man with a hapless knack for getting in and out of trouble. Some of his troubles are self-inflicted. Other troubles are caused by the panorama of characters in his life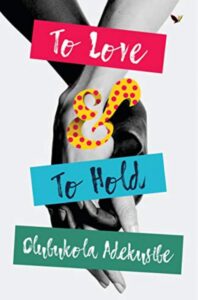 To Love and to Hold by Olubukola Adekusibe
Fadeke and Chinedu are shocked when they come across each other in the elevator of a building they both work in. Chinedu has searched for her the past six years while Fadeke is hurt by an incident that happened in Chinedu's apartment six years ago which he is unaware of. This love story centres on campus life, tribalism, deceit and forgiveness.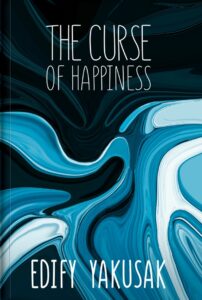 The Curse of Happiness by Edify Yakusak
The Curse of Happiness is a collection of short stories that finds ordinary people struggling and sometimes failing in extraordinary circumstances. Yakusak stretches the limits of the normal human perception of the decisions people take in situations beyond their control.
Black Sunday by Tola Rotimi Abraham
A fierce and fresh debut novel, set over the course of two decades in Nigeria, about sisterhood, fate and female resistance Twin sisters Bibike and Ariyike are enjoying a relatively comfortable life in Lagos in 1996. 
Mmirinzo by Achalugo Ezekobe
Olivia suddenly begins to suffer unexplained blackouts, then in a twist of fate, finds out that she is an Mmirinzo-an ancient sect of rainmakers. It is a revelation that strangely appeals to her; even as it throws her life into an upheaval.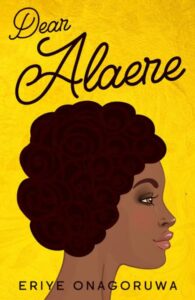 Dear Alaere by Eriye Onagoruwa
Alaere Benson is your typical modern, professional woman in search of that elusive work-life balance and societal acceptance in Lagos. As she struggles to find her footing, she witnesses a never-ending theatre of murder, sexual harassment and mysticism.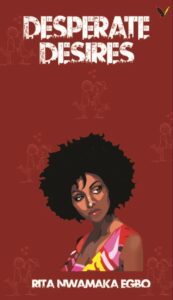 Desperate Desires by Rita Nwamaka Egbo
Susan, a 38 year old woman, is in desperate search for a husband. Her life as a spinster is tormented by different men who pierce through her cocoon only to leave her anguished. She undergoes various travails of womanhood which catapults her into a world of turbulent desolation. Will she survive the burdens of womanhood unscathed?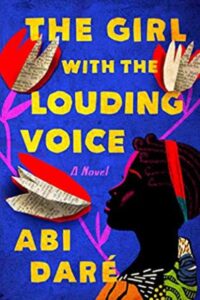 The Girl With the Louding Voice by Abi Dare
Adunni is a fourteen-year-old Nigerian girl who knows what she wants: an education. A powerful, emotional debut novel told in the unforgettable voice of a young Nigerian woman who is trapped in a life of servitude but determined to fight for her dreams and choose her own future.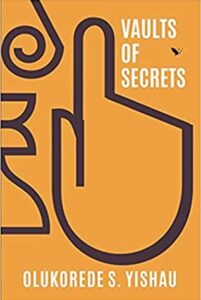 Vaults of Secrets by Olukorede Yishau
Olukorede S. Yishau examines the nature of man and his ability to make choices and live with the repercussions. The complex, beautifully drawn characters unveil the many grotesques of human life and shed light on their dark recesses exposing their weaknesses.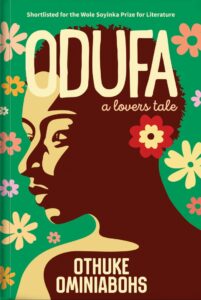 Odufa: A Lover's Tale by Othuke Ominiabohs
When Anthony Mukoro discovers he cannot father a child, his whole world comes crashing down. In the arms of a new crush, Odufa, a beautiful girl with a past, he finds the strength to face his fears and live again despite the whirlwind that threatens to devour the union. But nothing is as it seems as they plunge into the bowels of this serpentine romance which alters their lives forever.
Aviara by Othuke Ominiabohs
When twenty-five-year-old Anthony Mukoro returns from the city, to his hometown Aviara, it is with news that shatters the hopes of his retired parents – he is dying. This startling revelation sends his family into a frantic search for answers. But the answers they seek will come at a cost.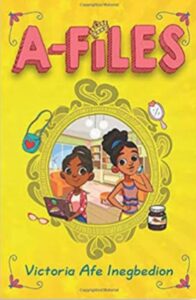 A-Files by Afe Inegbedon
Nita's (almost) perfect world has just been turned on its slightly ruffled but otherwise happy head. Now, not only does she have to endure living with Adesuwa, the world's most overbearing sister, she has to go to school with her as well! Will Nita succeed at finding a place for herself at her new school?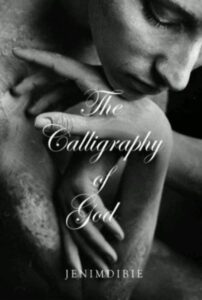 The Calligraphy of God by Jenim Dibie
The Calligraphy of God is a poetry book written by Jenim Dibie. It is a collection of about two hundred poems on love, life, brokenness, hope, faith, loss and longing. It exposes a raw human condition and offers healing with words.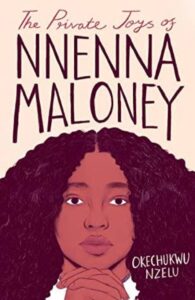 The Private Joys of Nnenna Maloney by Okechukwu Nzelu
As Nnenna Maloney approaches womanhood she longs to connect with her Igbo-Nigerian culture. Okechukwu Nzelu brings us a funny and heart-warming story that covers the expanse of race, gender, class, family and redemption, with a fresh and distinctive new voice.