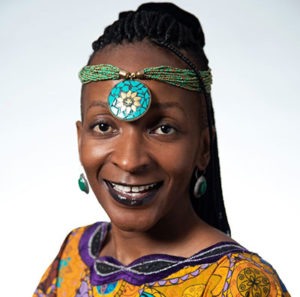 Celebrating the talented Zambian Mubanga Kalimamukwento on the release of her debut novel – THE MOURNING BIRD! The Mourning Bird is set in the 1990s, Lusaka, and explores the Zambian psyche in times of death, political instability, economic change and growth. Chimuka's experiences expose the paradox that is Zambia. A country that boldly declares itself as a Christian nation and hub of peace and yet neglects the children who stand witness to decades of poor political decisions that led to
increased unemployment, a failing health system and the unspoken stigma lived by victims of HIV.
Mubanga grew up in Zambia. Her first published novel, The Mourning Bird, won the Dinaane Debut Fiction Award in 2019.
Her work has appeared or is forthcoming in The Eunoia Review, The Airgonaut, The Dreamers Creative Writing Magazine, The Advocates for Human Rights, The
Mark Literary Review,  The Best of Africa, Two Sisters Writing and Publishing, SyncityNG, Overland, and The Menteur. She's a Young African Leaders Initiative Fellow
and a Hubert Humphrey (Fulbright) Fellow. 
We spoke with her recently in an exclusive interview on her first novel and other things. Enjoy!
1.    You have been pretty busy on the literary scene but can we exclusively meet Mubanga Kalimamukwento?
What a cleverly worded question! I'll try to be just as interesting although I'm sure you have heard this before from other writers, I love to read, I've had my nose in a book since I could make out what the letters crammed together meant. I haven't been writing professionally for very long, but I have been writing stories since I was ten, and if my mother told it, she'd say, I've been telling stories since I could talk. But it's just me here, so let's say, ten. I've been
very busy with my storytelling adventures in the past year, yes,  and that's a gift of time that was given to me by The Hubert Humphrey Fellowship which I was part of from August 2018 to June this year. Being away from my many
jobs- mom of two, part-time baker and full-time lawyer, made it possible for me to take a social media hiatus and just immerse myself in my writing. 
 2.     How was your initial reaction winning the Dinaane Debut Fiction Award 2019?
I can't really talk about my reaction without talking about the pre-award-me. When I first got news of my longlisting in September last year, I immediately added winning to my daily affirmations. So, hesitantly at first, I said, I AM THE WINNER OF THE DINAANE DEBUT FICTION AWARD 2018/2019 every morning until it rolled off my tongue as easily as my name. When the event night came, I was a ball of nerves. Nevertheless, I took the front row and waited, the entire time, envisioning my book cover being the one revealed when the winner was announced. Yet, when they called out my name, a part of me was shocked. So much so that the speech I had written anticipating the win turned to meaningless scribbles. I couldn't read the words and I remember vaguely, talking about my mother and wondering why on earth I couldn't cry when my dream was basically coming true. After that rollercoaster of emotions, I was
exhausted for weeks.
3.    As a lawyer myself, the study of law has impacted my writing and curating content for The Bagus NG. How has been a lawyer influenced your writing style and especially of fiction recently? 
In The Mourning Bird, I tried not to let my legal self show
until maybe the very end, but with my short stories, I've allowed the things I've seen in the Courtroom and read in textbooks to inform my writing. I think the law in Africa, and academic writing, in particular, is unreachable for a lot of people and fiction can be a way to open up conversations about justice and more importantly injustice. As you know, there are so many areas of the law to explore, and blending legal concepts with cultural attitudes in fictional stories give my words fertile ground in which to sink their roots.  What
shows most though, is my passion for justice for women and children. As a result, my stories tend to be told from the perspective of a child. This is perhaps influenced more by the fact that to me, my life has been split into two distinct parts, before and after age ten when my mother died.  When people think about justice, what probably comes to mind is the legal system and them, as though it is completely separate and ordinary people don't play a role in perpetuating injustices. With The Mourning Bird, I wanted to tell a story of injustice using only lay voices.
4.    Tell us more about Zambian Literature and what authors of Zambian heritage to look out for.
I struggled when I first started writing The Mourning Bird, to find Zambian writers of fiction until I was gifted Patchwork by Ellen Banda Aaku which, because it was my
first, and because it's beautiful, I love dearly. I also stumbled upon Namwali Serpell while reading the Caine Prize stories for 2015 and I enjoyed Efemia Chela's, Chicken in the Caine Prize 2014 list. This year, Zambia's Mbozi Haimbe's story, Madam's Sister is shortlisted and it is a worthy, beautifully
told story. 
 5.     What are some of the social issues and themes addressed in your book and your readers' reaction to it?
A reader said to me yesterday that, she would never look at a street kid again and be able to ignore them tapping on her window without wondering what the back story was. Another said, she felt like I was writing about her as a child. I think both those reaction are what I was going for, humanising something that is perceived only as a problem. Without reducing Zambia's narrative to that of HIV and homelessness, I really wanted readers to see themselves in the characters, even the dislikable ones. I mean, Zambians
are famed for their welcoming demeanour, and yet we are blind to the near 30,000 street children in our cities. I felt like the only way to have honest conversations about what got us there, was to tell a story that sounded like every Zambian child's story, until it didn't, because truthfully speaking, with the number of funerals I saw growing up, that could have been any of us, that could have been me.
 6.    What influenced the writing of This Mourning Bird?
I had been thinking about writing a book for years. I even wrote two terrible ones which, thankfully, will never see the light of day. Three years ago, the itch to write came again when a friend of mine did some work with homeless children in East Africa and asked me to help with similar
research in Zambia. Although that didn't pan out, I decided that I wanted to write a story about it. Around the same time, my brother bought me a really fancy leatherbound notebook for my birthday and I thought, might as well. Once I started writing the story though, it kind of told it told itself. I knew I wanted to write about a female street kid, but I also knew that I didn't want that to be her only story. I wanted the backstory to be as important as her life on the streets, as my gratitude to the Universe for making it that, even though my parents died when I was little, even though I was a strong-willed, sometimes badly behaved teenage, I came out winning. There are so many for whom that wasn't the case, simply because of the families they were born into, I wanted to honour that.
7.    Did you encounter any challenges while researching and writing this novel?
As the perpetual optimist, I really have to rack my brain to
answer this. I guess a challenge was having the time in the 24 allocated hours a day to be alone and write. I wrote at night, after work, after cooking, after prepping for work the next day, after my children had fallen asleep, which left
very little time, but I did it somehow and survived on three-four hours sleep a night. Initially, I also got some rejections from people I asked to be my beta readers, but I ended up with the best group of people. A combination of critical and supportive. The harder part was finding an agent and a publisher. In the end, I didn't get an agent, but I love my publisher and read a lot of work they had released so it worked out well. There was a lot of crying on the hard days, which isn't saying much really, my tears are always ready for action.
8.    Thank you for your time.
Natotela (Thank you) for the platform.
Conversations