The cosy and embracing ambience of the Sky Lounge at Eko Hotel was the perfect location for The Bagus NG blogversary brunch and literary hangout.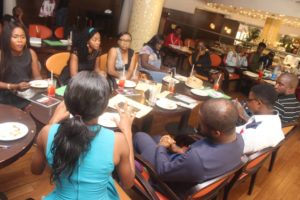 The brunch was themed – The Professional Creative: Personal Experience. The events that would unfold later in the day were evidence of the thoughtfully curated plans for The Bagus' brunch.
The concept of African time was exempted from this brunch as Cynthia Osuchukwu opened the brunch with her duly introducing each speaker with her witty remarks which got everyone laughing, clapping and excited about the event.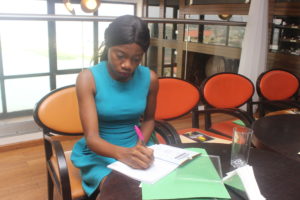 Cynthia Osuchukwu introduced a spoken word artiste, Real Brahz, who reached the depth of art with his compelling, thoughtful, and evoking piece. He did a piece on music in retrospect and the current state of music.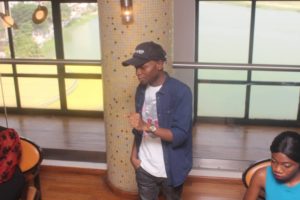 The next person that graced the stage was the indefatigable Ijeoma Ucheibe, the curator of The Bagus who enlightened us on how The Bagus NG began. It was followed by questions from the audience who were interested in her story.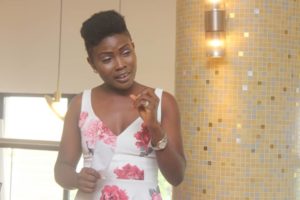 The brilliant host, Cynthia Osuchukwu welcomed various speakers that were ready to get to the nitty-gritty of The Professional Creative – Personal Experiences. The panel discussion was chaired by Bayo Olupohunda; Editor in Chief of Legit NG,
other speakers were Harold Benson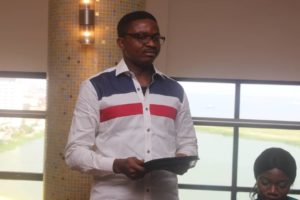 Cynthia Osuchukwu
Chisom Ojukwu
Adedoyin Jaiyesimi
Azafi Omoluabi-Ogosi
Jerry Chiemeke 
and Benjamin Okoh.
Each speaker shared insights on their personal experiences, their struggle in various industries and how they balance their job with their passion. Listening from each speaker, brought different perspective because every speaker had something new to bring to the table, the differences of each speaker coupled with their similarities birthed an experience to remember in a long time.
Questions and discussions trickled in after the panel discussion, shortly followed by a beautiful poetry performance by Faith Agboola. Body shaming and love were her subjects and she captured us with her prowess.
Harold Benson did well to school us on Protecting Our Intellectual Property Rights. Copyrights, trademark and other intellectual property concepts were discussed with everyone getting detailed copies of the talk.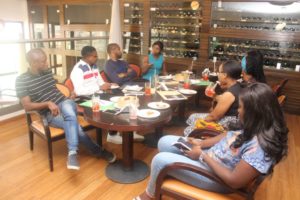 Cynthia Osuchukwu moderated the question and answer section. At the end of the question and answer segment, Ijeoma Ucheibe delivered the vote of thanks. We were elated to have spent an afternoon with literary enthusiasts, good food, literary banter and fun.
If you thought we ended the brunch just like that, you are mistaken. We all headed for the rooftop to pose for pictures, network and bask in the goodness of The Bagus NG blogversary brunch.