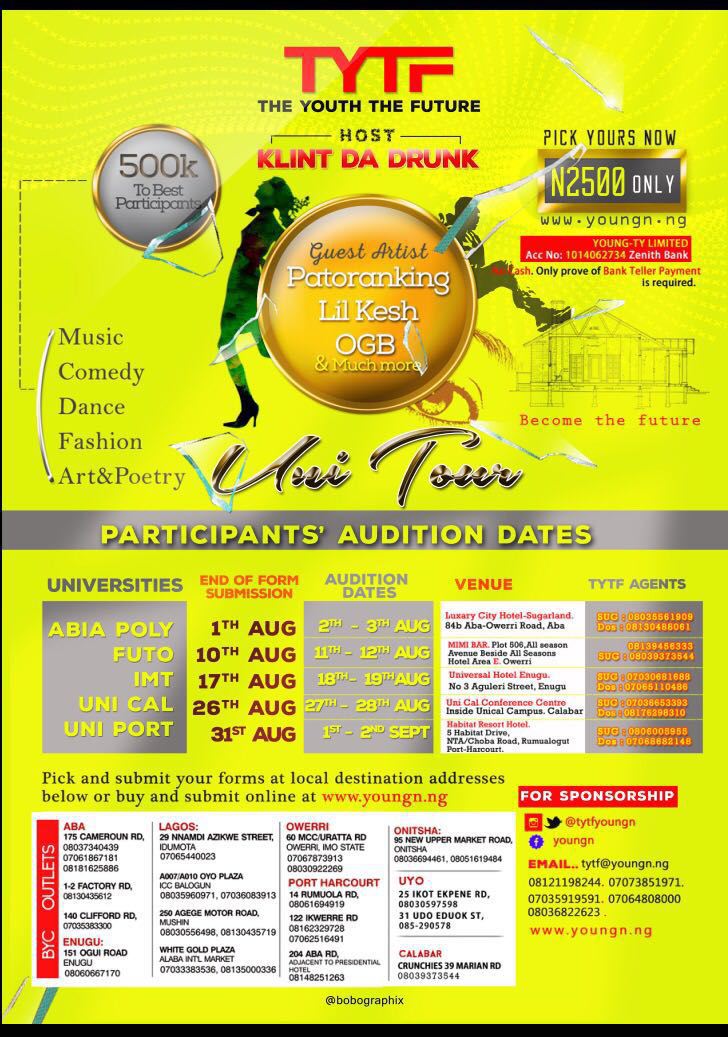 The Youth The Future (TYTF) is a music, art, poetry, dance, drama and comedy festival looking to entertain and educate. It collaborates with the student governments of Nigerian universities to educate and impact positively on students and non-students alike in the university environment. TYTF is a program designed for the youth to showcase their talents, in music, art, poetry, etc. It will take place in five cities/universities in Nigeria:
Aba = Abia State Polytechnic
Port Harcourt = University of Port Harcourt
Enugu = Institute of Management Technology (IMT)
Owerri = Federal University of Technology, Owerri
Calabar = University of Calabar.
 Click here for more details
@Nofstnme @thatgirldorian RT pls…