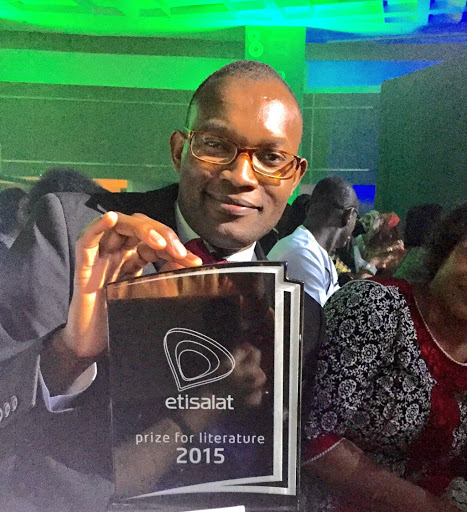 Winner, Fiston Mujila holding out his award plaque
I am certain that by now everyone around the literary world is aware that the Congolese writer, Fiston Mwanza Mujila author of Tram 83 won the coveted Etisalat Prize for Literature yesterday in an evening filled with laughter, music, poetry and just a complete mix of the arts. Our very own Kuti Ojuolape Modupe took home the Flash Fiction prize and boy does she deserve the award(who knows we could get an exclusive with her soon).
Really hoped to be there but was too exhausted from grooving all evening at the Afropolitan Vibes show held on Friday, March 18, 2016 at Freedom Park.(will bring pictures later).
 Meanwhile enjoy the event captured in a couple of pictures.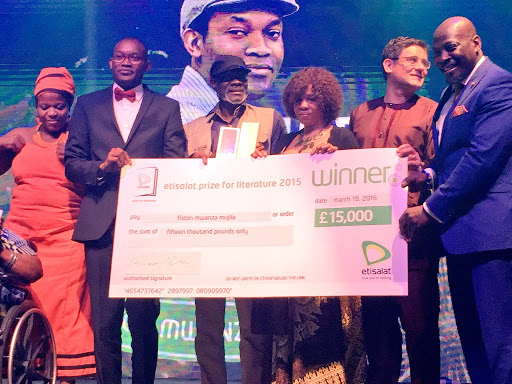 Winner, Judges (), Toni Kan and the CEO, Etisalat Nigeria Mathew Willsher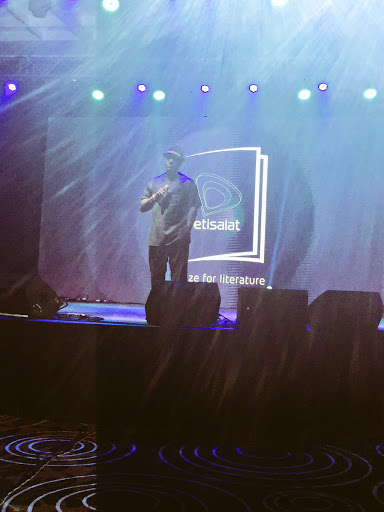 Toni Kan (Chair, Judge for the Flash Fiction prize category)
 Sope Martins of Smooth FM and Jimi (anchors of the event)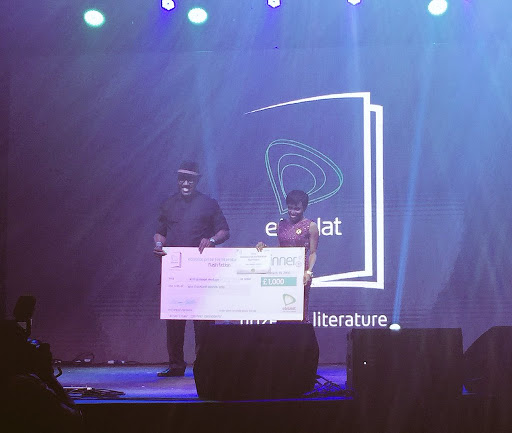 Toni Kan and Modupe Kuti
Winner of Flash Fiction Prize, Kuti Ojuolape Modupe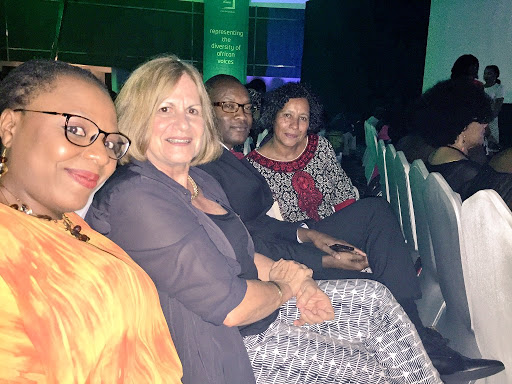 (L – R) Director, Ake Books and Arts Festival, Lola Shoneyin and the authors of the Etisalat Prize for Literature Shortlist (Penny, Fiston and Rehana)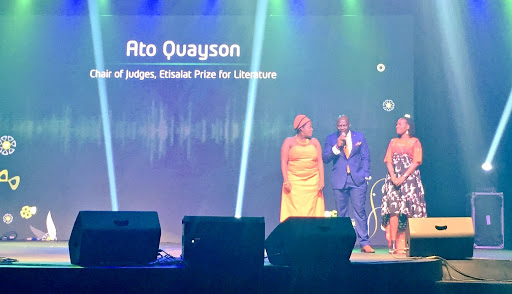 Judges (L – R) Zukiswa Wanner, Ato Quayson and Molara Wood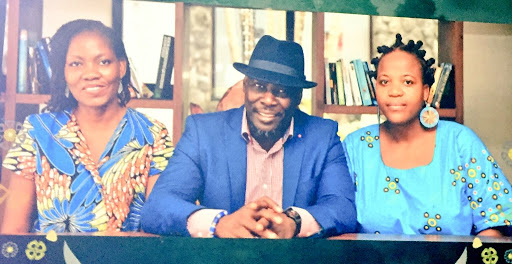 Judges (L – R) Zukiswa Wanner, Ato Quayson and Molara Wood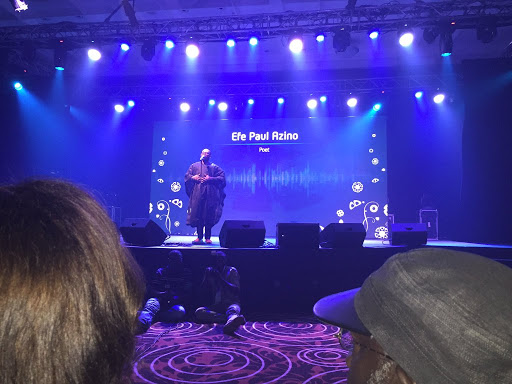 Poet, Efe Paul Azino adding colour to the event with his poetry
(L-R) Molara Wood, Fiston and Lola Shoneyin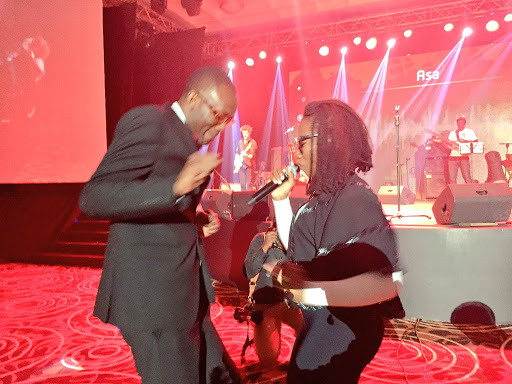 Asa boogeying down with Fiston last night…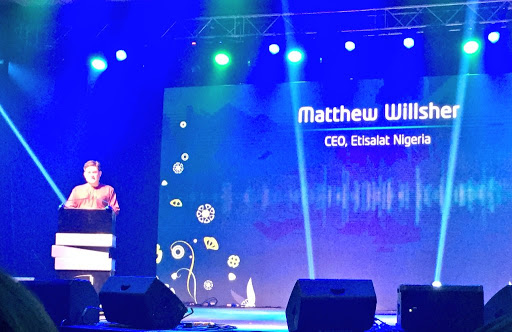 CEO giving a welcome speech
Asa tuning into our hearts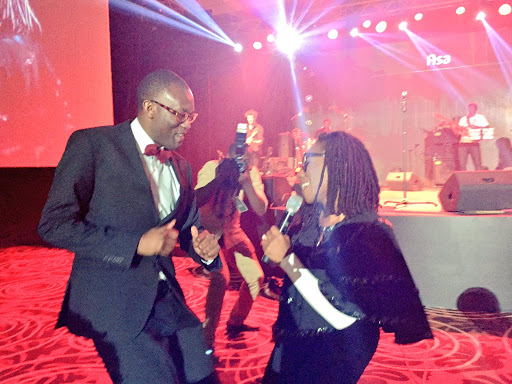 Asa and Fiston
An excited Fiston dances away to Asa's classic tunes
Image credit: Twitter/ Lola Shoneyin. Follow her for more pictures.