Tomorrow, Saturday, March 19, 2016 a winner will emerge in the third edition of the Etisalat Prize for Literature.
The shortlisted books are;  


The Story of Anna P, as Told by Herself by South Africa's Penny Busetto


Tram 83 by Democratic Republic of Congo's Fiston Mwanza Mujila and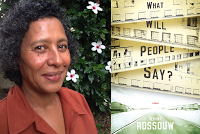 What Will People Say? by another South African, Rehana Rossouw.
The winner of the Etisalat Prize for Literature 2015 will be unveiled at the Award ceremony holding at the prestigious Intercontinental Hotel, Victoria Island tomorrow March 19, 2016. This year's Award Ceremony will embody the theme Representing the Diversity of African Voices by showcasing the richness of Africa and how our diversity converges into one unique voice of the continent.
Speaking on the build-up to the grand finale, Modupe Thani, Head, Events and Sponsorship, Etisalat Nigeria said that already several activities have been lined up to bring the three shortlisted writers closer to the African public ahead of the Award Ceremony. According to her, on Tuesday, March 15, the writers will be showcased at the 2016 edition of Time of the Writer in the University of KwaZulu-Natal in Durban, South Africa where they will feature in a panel of literary giants as they take on conversations that matter on book and knowledge.
See more at: prize.etisalat.com.ng